Whenever you wish to print a document, you will tap on "Print" and your preferred printer, but nothing occurs. To return your printer status from offline to online, you need to follow this simple guide. This is a typical scenario. "Printer offline" appears in the printer menu. It is easy to restore your printer's functionality with a few simple checks and processes.
When printing, this can happen. The printer seems to be offline to the device or computer, but it is actually turned on and set to print. This can be due to the issue between the device & the printer. It could be as basic as a wire that isn't properly connected or a simple issue caused by a paper jam.
What does it Mean When Printer is Offline ?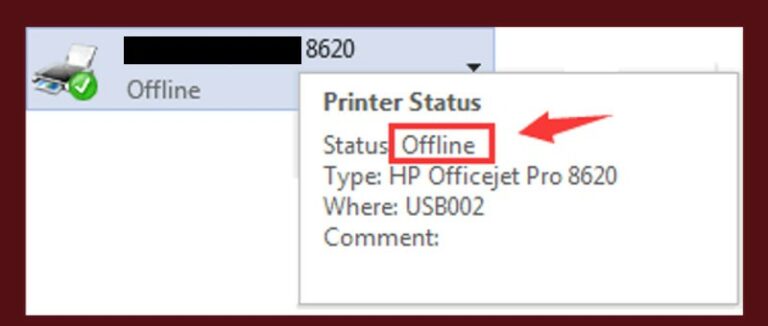 An offline  printer error can also have issues with the printer software or driver. This can vary depending on the use of your printer and whether or not you've installed updates. The printer troubleshooting tool works with a wide range of printers, involving Canon, Brother, Epson, HP, & many others.
Printer Offline to Online Solutions: 7 Easy Methods To Go For
The 7 methods below will help you through the "my printer is offline" printing problems. With these solutions, you will easily get your printer online.   
Printer Restart & Check Connectivity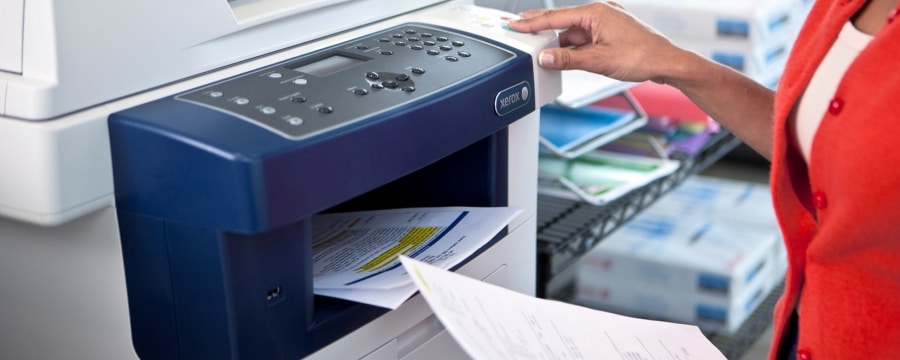 The printer might have been idle if it had been online for some time. It shouldn't have taken it offline, but anything can happen. Switch the computer off for about a minute, then back on to see if that makes any difference.
Connect the printer to an electrical source, turn it on, and connect it to the computer. 

Make sure the wireless or Ethernet connection is working. Because of this, it may appear disconnected and offline from time to time. 

Ensure the USB port and cable are working properly by checking them first.
Change the Printer Status
Use Windows + 1 to access the Windows Settings..

Go to Devices & then to Printers and Scanners.

To change the status of your printer, click Open queue and then select the printer.

Click Printer Offline within the Print Queue window. A text message will pop up, "This action will change the printer from offline to online."

You will now see the printer's status as online after you confirm.
Cable & Wire Checks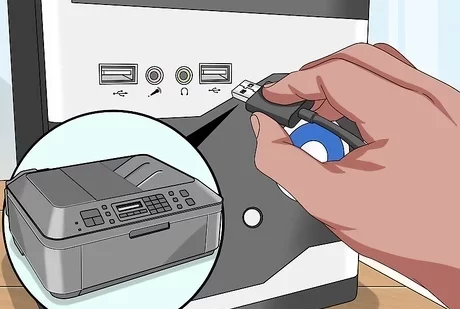 Ensure that the USB cable is inserted securely on both ends. If the printer is networked, the Ethernet cable must be firmly inserted. If it's a wireless printer, make sure you connect to the network or that the printer is in good connection with the internet.

Make sure your printer's end is plugged into as many ports or sockets as possible.

Using a different cable will ensure that the problem is not solely with the cable. You can test your printer is functioning by connecting a cable to your computer/device if you use a network or wireless device. Consequently, your network connection might be the problem.
Removing & Adding Printer
You can try to re-add the printer if nothing works. It is an easy procedure that may entail the installation of the driver & OEM software.
Firstly, unplug the printer from your computer and remove it.

Select Devices from Printers and Scanners.

Choose the printer you wish to remove. Click Remove.

Once you reconnect the printer to Windows, the driver will automatically be installed.

After reinstalling the printer, it will go online again.
Run the Printer Troubleshooter
Troubleshooting printer-related issues using Printer Troubleshooter is part of the built-in troubleshooting package that comes with Windows. This will help in the problems of HP Printer Offline, Epson offline and others. 
Troubleshoots come under Settings. Then navigate to Update and Security. 

Choose the option Troubleshoot.

Run Printer Troubleshooter if it isn't already running.

It should assist you in resolving the printer's offline status.
Troubleshooting Network Printer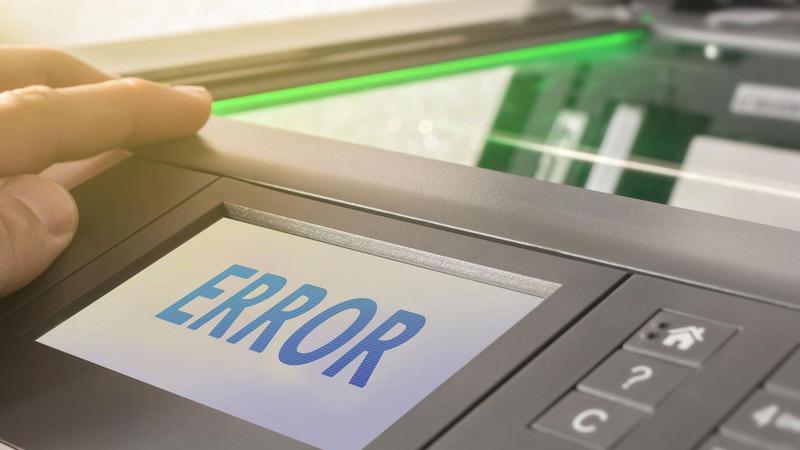 If you own a network printer, it will show as unavailable if the computer cannot connect to it. It's time to tackle network issues if the printer is working from a different computer than yours.
It could also be a firewall issue, although it would imply that it was banned on purpose.

If you don't know more than you need to operate on the computer, we recommend hiring someone to assist you with troubleshooting.
Reinstall the Drivers
Firstly, reinstall the drivers by selecting the printer under "Settings".

Now go to the option "Printers".

Choose "Properties" from the right-click menu.

Select the driver button under the "General" or "Details" section, select it.

If your printer manufacturer's website does not have the driver, you may have to download it.

Install the printer again. Back in the "Settings" menu, select your printer under "Printers".

Reinstall the printer through the "Add printer" wizard after removing it from the list.

Lastly, visit the printer manufacturer's website to download the latest driver.
Last Say!!
This article is a detailed guide for all the users looking for answers to one question: How to Change Printer from Offline to Online. We have reviewed more than 20 sources & put up this quick solutions guide for you. We hope you will follow our directions with ease and solve all further printing problems.