Epson printers are one of the most advanced printers available today. However, many Epson printer drivers are experiencing problems with their printer. When they try to print anything with their Epson printer, it does not respond to their commands. Thus, you need Epson Printer Troubleshooting as soon as possible. 
This is a tough problem. You are unable to print anything with your Epson printer, which may prevent you from finishing your task.
For all such issues, you need not worry and keep your hopes on us. We will let you go through the troubleshooting methods of different Epson Printer issues. 
Fix Epson Printer Not Printing Problem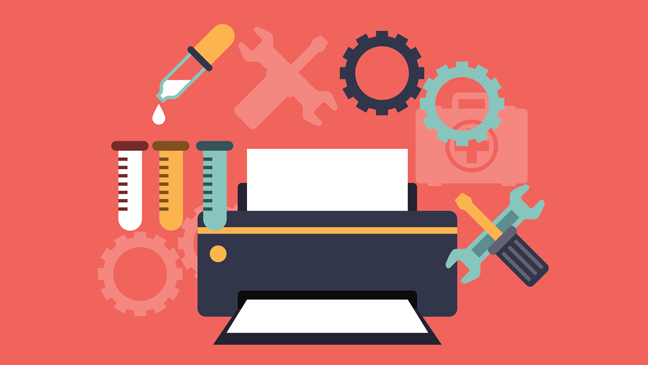 The below are a few solutions that have helped a lot of Epson printer users solve their problems. You shouldn't have to try all of them; simply work your way down on the list until you discover one that suits you. These are the Printer Troubleshooter Solutions below.
Solution 1: Change the Default Printer to your Printer
It's possible that your Epson printer isn't operating because it hasn't been set as the default option on your computer. To make the Epson printer your default printer, follow these steps:
By pressing the Windows logo key and R on your keyboard simultaneously, you will launch the Run window.

Press Enter after typing down Control in the Run Window.

Choose Large icons from View.

Then, click Printers and Devices.

Choose the option Set as Default Printer by right-clicking your printer.
Solution 2: Check the Printer Connection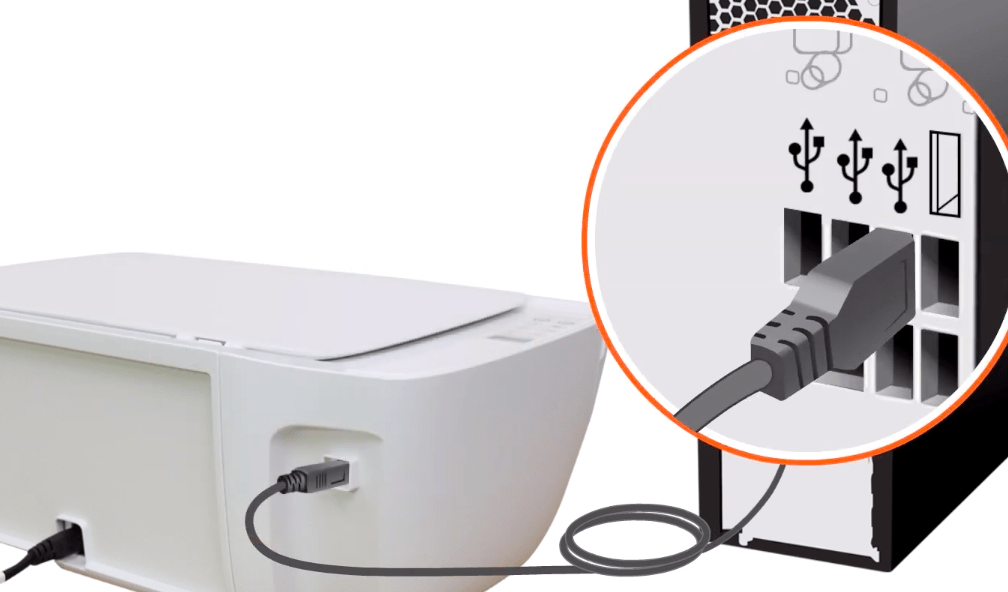 It's possible that your Epson printer isn't correctly attached to your computer. As a result, it's important to double-check your printer's and computer's connections.
In case your printer is connected via a USB cable:
Check the wires to see their proper connection. If it isn't, reattach the connection and double-check that it is properly positioned in both your computer's & printer's ports.

Without the use of a hub, connect the printer to the computer directly.

If it doesn't work, try connecting the wire to another USB port on your system.

In case your problem persists after trying a different cable, please consider trying another type of cable.
If you use a network printer:
You should check the network connection and any network devices such as your modem and router.

Make sure your printer's network connection is up to date by viewing its network connection status.

When necessary, reconnect or replace your wired network cable on your printer.

If you have a wireless printer, connect it to the internet via your home or office network.
In case your printer is connected via Bluetooth: 
It is important that the printer is close to the computer.

To address your printing problem, try to repair the printer with your computer.
Solution 3: Update Printer Driver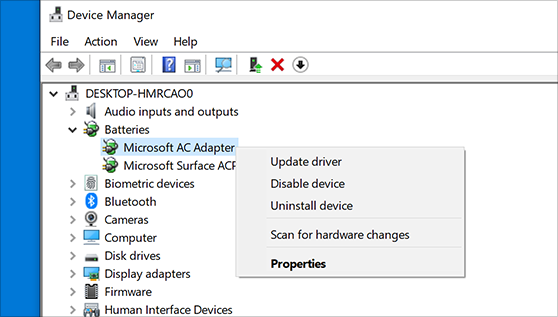 If you have the wrong driver installed or if your Epson printer is out of date, the printer might not work properly. Update your printer driver if you're experiencing this issue. It is simple to update your driver automatically with Epson Printing Software Driver Easy if you don't have the time, resources or skills to do it manually.
With Driver Easy, your system will be automatically recognized and the right drivers will be downloaded. Using Driver Easy, you won't need to worry about knowing what operating system your computer runs, downloading and installing the wrong driver, or making an error when you install the PC.
Driver Easy has a Free and a Pro version that you can use to download and install drivers & carry out Epson Printer Troubleshooting.
Get Driver Easy and install it.

To scan with Driver Easy, run the program and click on the Scan Now button. When Driver Easy scans your computer, it will identify any problem drivers.

Install the latest and correct driver for your Epson printer by clicking the Update button next to it. If you want to automatically update all outdated or missing drivers on your computer, you can click the Update All button at the bottom right.
Solution 4: Print Spooler Service Check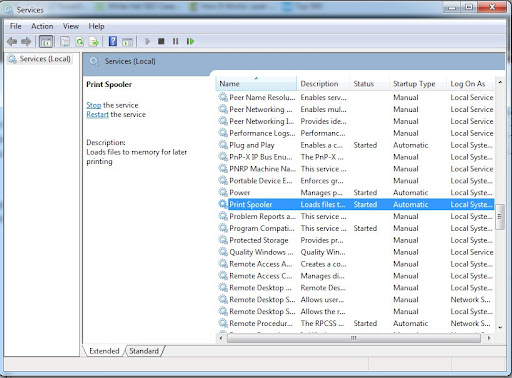 Your computer's Print Spooler function manages your print jobs as well as the connection between your printer and your system. If this service is disabled, your Epson printer will not function properly. You should check to see if the service is up and operating.
To verify this service:
By pressing the Windows logo key and R on your keyboard simultaneously, you will launch the Run window.

Press Enter after typing down services.msc in the Run Window.

You will be taken to the Services window.

Double click Print Spooler.

Select the Automatic Startup type and the Running status for the service.

Click on the Start button if not set to Automatic.

Then click OK.

Ensure that your Epson printer can print now.
Solution 5: Delete all Print Jobs
If your Epson printer's print queue becomes stuck, you won't be able to utilize it. You must clear your print queue in this scenario in order to utilize your printer.
What are Print Jobs?
When you print a file, your computer will save it as a print job in your printer's print queue. When a print job in the queue becomes stuck, it prevents the printing of the other tasks in the queue.
To clear your print jobs:
By pressing the Windows logo key and R on your keyboard simultaneously, you will launch the Run window.

Press Enter after typing down services.msc in the Run Window.

You will get the Services window.

Double click Print Spooler.

Click OK then click Stop.

Keep the Services window minimized. Click on File Explorer.

By copying and pasting the following address (%windir\System32\Spool\PRINTERS) into the address bar, you can get to where your print jobs are kept.

Remove every file from this folder.

Window Services should be restored. Click on Print Spooler service to begin.

Press the Start button. Click OK to save.

Turn off your computer and close all open windows.

Unplug the power cord and turn off your printer.

Wait at least one minute before using your printer.

Turn on your printer by plugging in the power cord.

Activate your computer. Check whether your Epson printer can print or not.
Solution 6: Print your Document with Another Program
If the program you're using to print isn't working properly, you can have a problem with your printer not printing. Use a different program to test your printer. If the issue is caused by your software, seek guidance from its vendor or developer, or install a different solution for Epson Printer Troubleshooting.
Solution 7: Check the Printer Status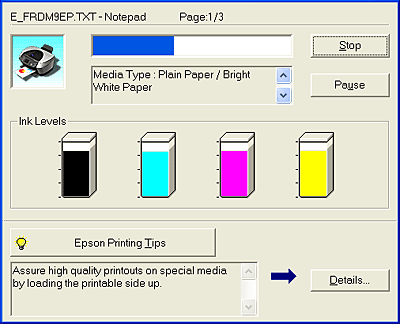 The hardware status of your printer should be checked if you have gone through all the above methods and your Epson printer still does not print.
Firstly, make sure you have enough ink or toner in your printer. If necessary, change your toner or ink cartridges.

Replace the original part if the problem occurs after you have replaced one on your printer, and see if that fixes it.

Ensure that your printer screen does not display any errors. For instructions on how to fix the error, consult the Epson customer support.

Lastly, for any issues you cannot resolve on your own, contact Epson's customer support or visit the service provider.
Final Say!
This article is a guide for all the users looking to fix the Epson Printer problems. Our content team has reviewed more than 20 sources and we hope you will easily carry out the Epson Printer Troubleshooting solutions. We are confident you are no longer facing any Epson Printing issues. For further queries, you can always get to us.